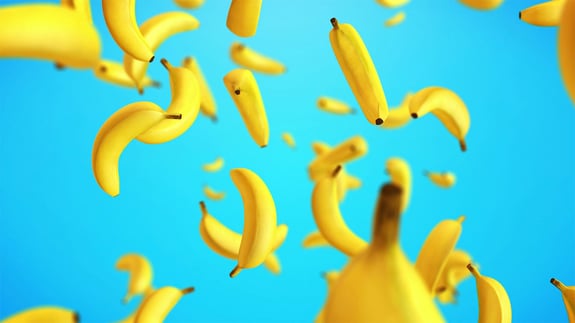 RECENT WORK
Helping companies succeed with HubSpot is our speciality
⭐⭐⭐⭐⭐
Highly recommended!
"It has been an absolute pleasure working with Jonathan Price from Growth London these past six months. With much foundational work to start with and not letting running campaigns fall to a standstill, Jonathan did not hold back and has gone above and beyond to provide Browzwear with the support and expertise to pull us forward with confidence. Jonathan goes the extra mile to provide a detailed analysis for each use case we present him with, and carefully solves any challenge, taking into account the entire automation structure and dependencies. He thinks outside the box and stays up to date with new features and functions released by HubSpot. Jonathan is a true professional and pleasant to work with, very attentive to our needs and fast to respond. I highly recommend working with Growth London and looking forward to continue our projects together."
"Through Jonno and Growth London I have truly discovered the awesome abilities of HubSpot. Not only was Jonno able to rapidly understand and absorb our business, communications and intel requirements, he itemised and planned out a methodical recommendation, implementation and KPI process that was truly incredible - delivered on time and on budget. As far as HubSpot knowledge and abilities go... this guy is a GENIUS."
⭐⭐⭐⭐⭐
A thorough expert to make HubSpot a success
"Without Growth London our HubSpot implementation would be providing significantly less value to the business. Jonno was able to set us up for success by understanding our specific needs and customising HubSpot to them. His ongoing maintenance has been invaluable to ensure the product remains fully adopted and valuable to the team. His attention to detail, planning, organisation and product knowledge are second to none. With Jonno your HubSpot projects will be delivered on time and generate the value you need from your investment."
⭐⭐⭐⭐⭐
A fantastic company to do business with
"Jonno at Growth London was fantastic in helping us nail down our sales and marketing processes and reflecting them in HubSpot. He knows HubSpot inside out, which enables us to really get the best out of the platform. He's also incredibly detail focussed but has a wide breadth of knowledge which is a rare combination to come across. He ensured that all processes were well documented too, to assist all new team members working across sales or marketing functions in the business. You will not be disappointed with his work, I couldn't recommend highly enough."
⭐⭐⭐⭐⭐
HubSpot & marketing automation wiz
"I've worked with Jonno across multiple projects now effectively bringing him on to support me as CMO. Jonno's passion for results and an exceptional quality standard has led to unlocking incredible value for client projects. Jonno has deep breadth of experience across multiple platforms such as Autopilot and Pardot (SalesForce). This breadth enables him to deploy an objective and clear understanding of the essentials and advance strategies relevant for B2B marketing. Would warmly recommend as my go to on all HubSpot and marketing automation challenges."
⭐⭐⭐⭐⭐
Transformational work for our business...
Jonno is an absolute joy to work with. Clear thinking, imaginative problem solving, and rapid implementation for all our CRM needs. We were blown away by the speed and scope of his skills to set-up all aspects of system, and couldn't be happier with the results, especially as an early stage team needing some education and a safe pair of hands.. His attention to detail has been second to none, and the foundational setup + documentation he created for us, has meant that we can make changes and problem solve across the entire system without any unnecessary time or cost. Jonno has also delivered a wealth of knowledge and support to the business while migrating our website to a HubSpot friendly platform, and setting-up paid search ads, all seamlessly linked and measurable within the CRM. We couldn't recommend his services highly enough.
⭐⭐⭐⭐⭐
Fantastic, thorough and would recommend to any SaaS business.
"Jonno was a recommendation through the network and from the start provided huge value to the company. His considerate and jargon free approach was a breath of fresh air - but beneath the surface he is a real expert and understands how to not only problem solve with what he has done before but bring in external help to solve for new issues not yet encountered by any of his (or perhaps any other clients!). We will continue to use his services and recommend to others! Thanks again Jonno"
⭐⭐⭐⭐⭐
Expert, Clear and Well thought out work and advice
"Jonno helped us massively over the period we worked with him, to get everything clear and understand exactly what we already had and how to improve our HubSpot workflows, dashboards and integrations (esp. with Salesforce) - would highly recommend for a big helping hand."
⭐⭐⭐⭐⭐
Phenomenal Support & Service
"By using Growth London for the on-boarding of HubSpot for both our sales & marketing departments, our business has executed & adopted HubSpot efficiently & effectively, in the best timeframe too. We have now adopted Growth London as our long-term partner for HubSpot, this includes everything from delivering training to new sales team members to ensuring we are utilising HubSpot in every way possible for our strategic business growth."
⭐⭐⭐⭐⭐
Invaluable HubSpot Support
"Jonno shared his considerable expertise to manage our onboarding to HubSpot and the set-up of our system. We have found him extremely well organised, a great communicator and a patient teacher. We will continue our relationship with Jonno for ad-hoc support as we implement, test and optimise campaigns going forward."
⭐⭐⭐⭐⭐
Clear and structured implementation
"The overall experience with Jonathan was very good. He helped us with the full implementation of HubSpot. He was very patient and flexible, which we very much needed. We recommend him for sure!"
Want to discuss your HubSpot CRM project?
Click below to schedule a no obligation call.