Maximise your HubSpot ROI
Growth-as-a-service
Our mission is to help businesses experience the full potential of HubSpot and achieve their most ambitious growth goals beyond implementation and onboarding. We can work as your outsourced marketing team, providing extra hands on deck or helping feed your sales team with qualified leads. If you need support with sales enablement or reporting tasks, we have you covered.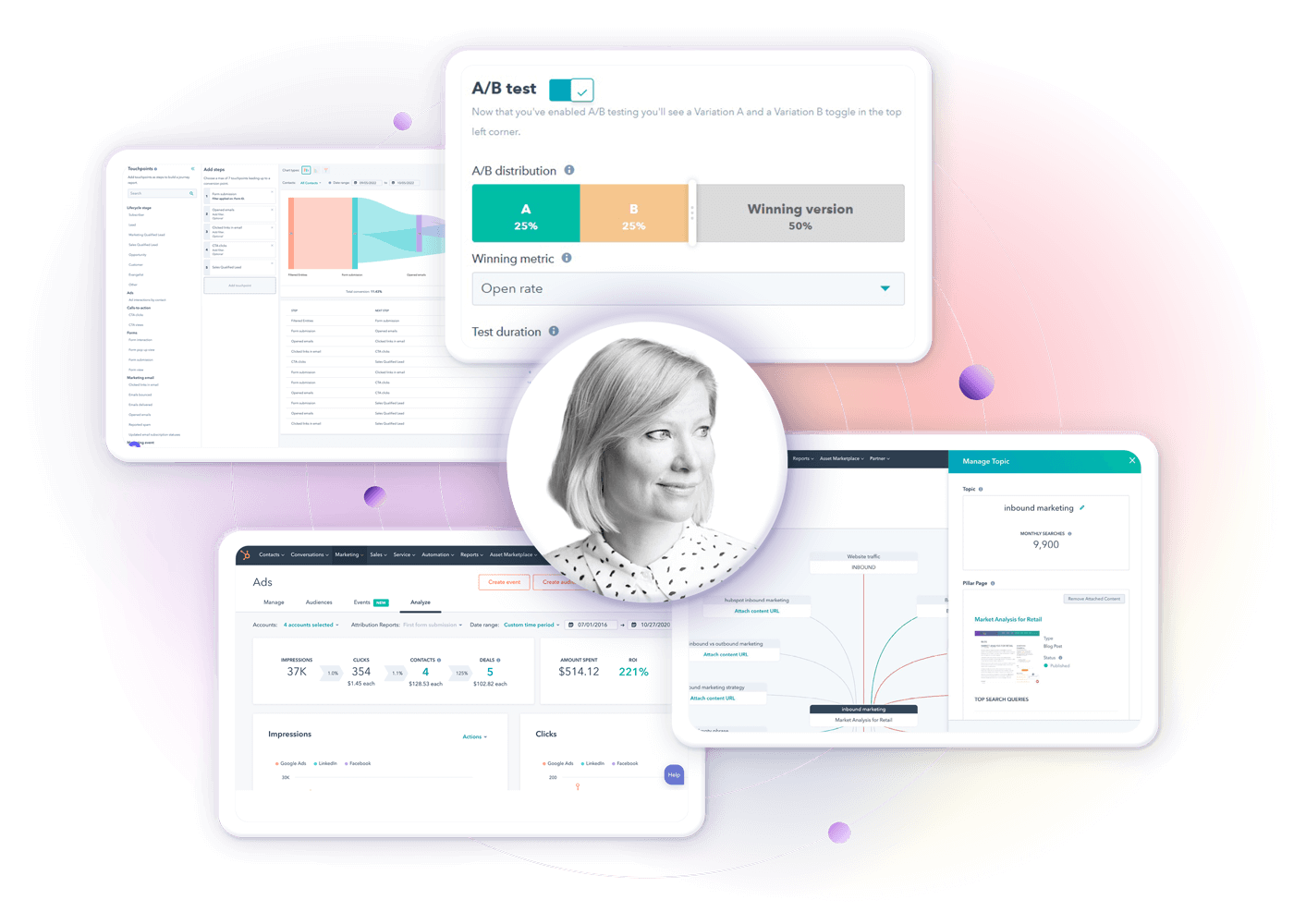 Lead generation & HubSpot campaigns
Securing a consistent stream of leads that are qualified for sales
Our team offers end-to-end assistance with your lead generation campaigns, covering everything from campaign copywriting and visuals to landing pages and paid campaigns.
We provide comprehensive resources to ensure your campaigns are configured accurately in HubSpot to provide clear attribution and campaign reporting.
With our expertise, you'll know exactly which campaigns are delivering results and where to allocate your resources for maximum impact.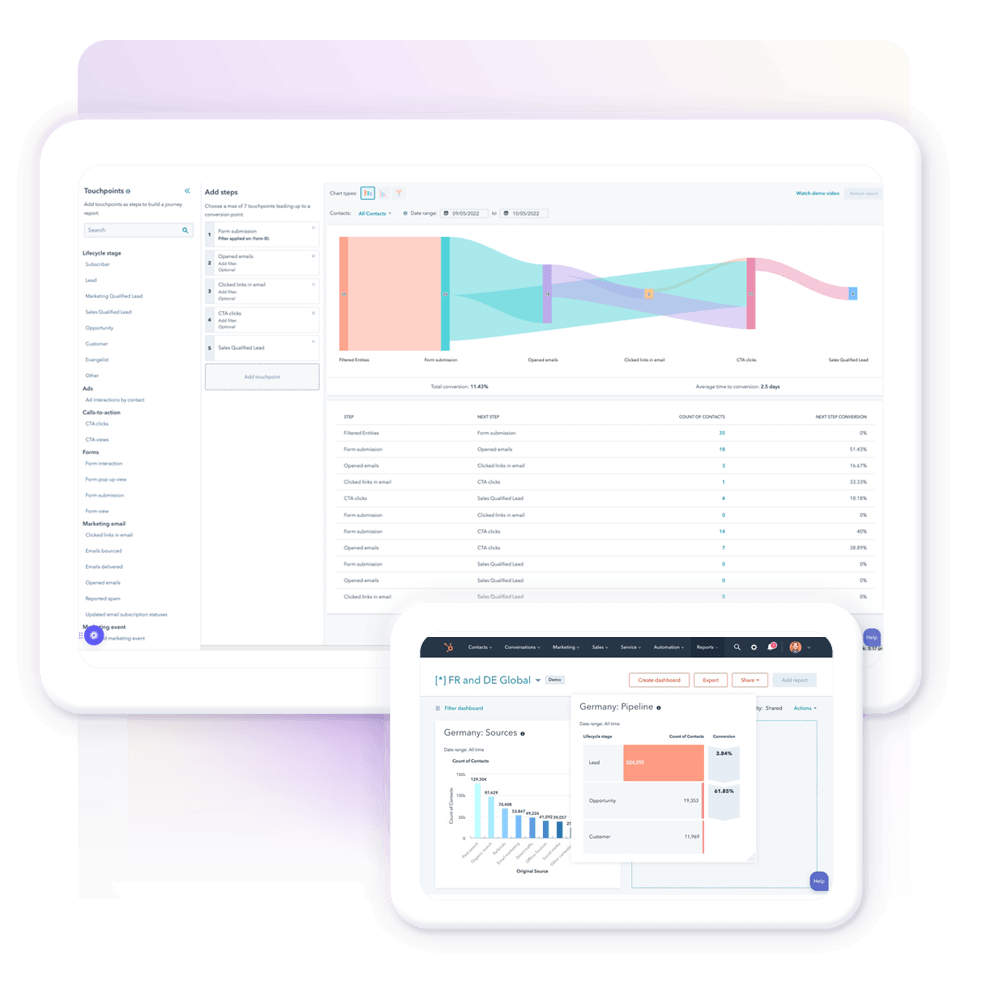 Facebook, Instagram, LinkedIn and Twitter
Captivate and entice your target audience through paid social media
CRM-based advertising allows you to think about your paid social initiatives more contextually and align your advertising efforts with the buyer's journey. With HubSpot, you already have all the tools you need at your disposal to tailor your approach and bring value to your customers in each step of the buyer's journey.
We help companies to leverage HubSpot for CRM-based advertising in paid social media from campaign management, creatives, and copy to optimisation.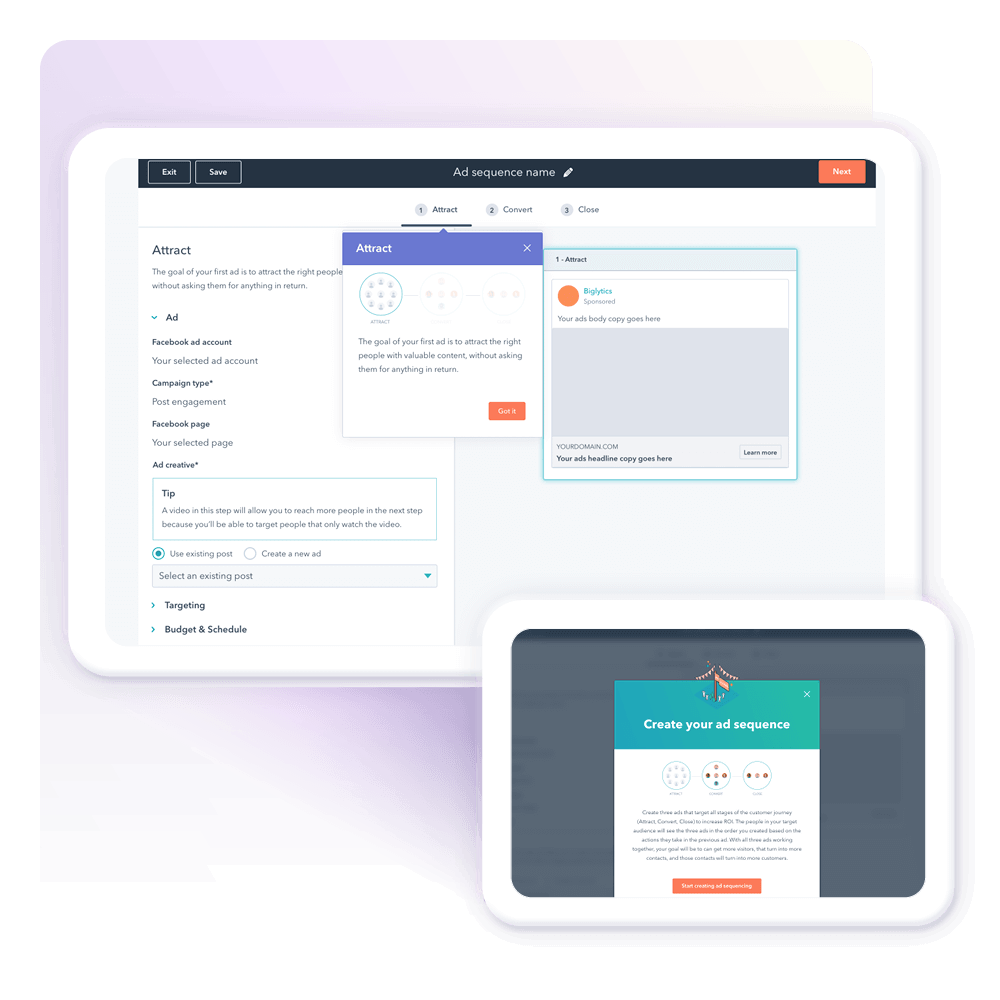 Google Ads
Ensure your brand rises above the competition in paid search
Our team will help you set up your paid search campaigns and ensure the proper configuration with the tools available in HubSpot. We'll assist you in leveraging CRM-powered advertising to enhance the effectiveness of your marketing efforts.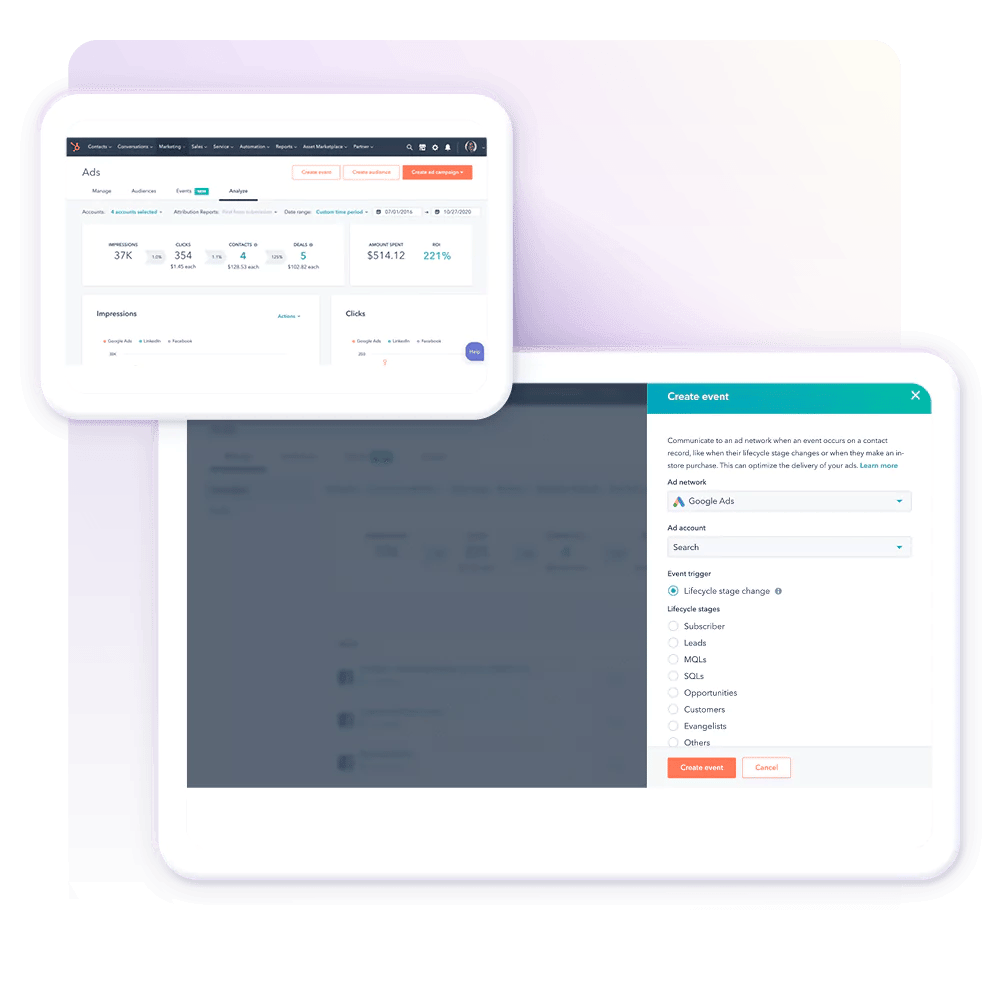 Marketing and sales automation
Take full advantage of HubSpot's powerful automation tools
HubSpot has built the world's most powerful marketing automation platform. A smart nurturing plan and use of workflows can guide your leads along the sales funnel. Automation can be used to provide potential customers with valuable content that helps them choose you over your competitors. Timely notifications ensure that no lead is left behind.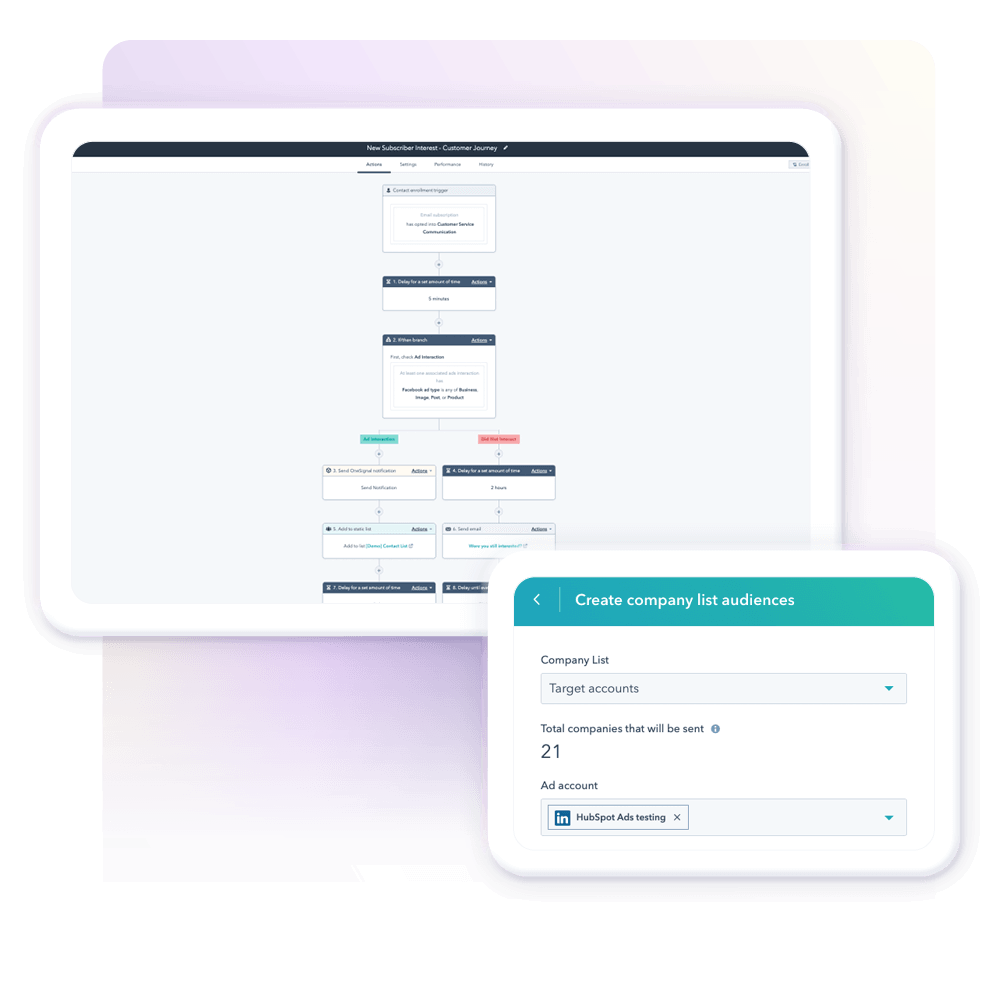 Sales Enablement
Empower the sales team to work more efficiently and accelerate deal closure
Our team assists your sales and marketing departments in creating valuable sales enablement assets so that you can take advantage of HubSpot's sales and automation tools to the fullest. From sales sequences to case studies, white-papers to complex sales automation workflows - we are here to help.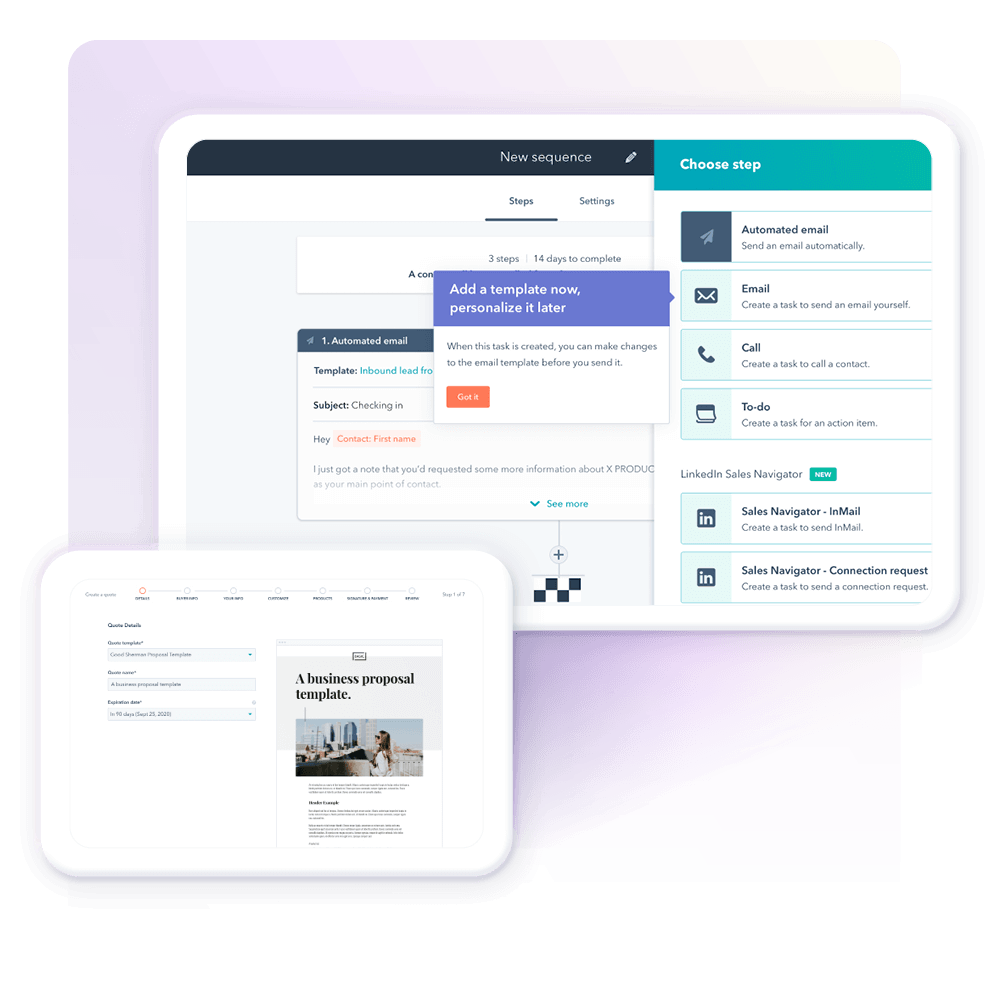 References and recent work
Here are some examples of our work. If you'd like to know more or hear the story behind any of these examples, don't hesitate to get in touch.
OGOship
OGOship is a 3PL company helping small to medium-sized e-commerce businesses to grow and scale. OGOship is a fast-growing start up that operates in Europe and in the United States. We helped OGOship to craft a marketing strategy, adopt and streamline their marketing and sales technology and to create a consistent lead flow for the sales team. Ongoing marketing ensures the company stays on the right track and does strategic marketing in the highly competitive 3PL market.

Valoo
Valoo provides nation-wide fiber-to-home services in Finland. Valoo is a true game-changer: they disrupted the fiber-to-home market by their unique service offering and bold pricing. We helped Valoo to go to market and maximise the customer sign-ups by paid social and paid search advertising as well as by operating as the technical HubSpot partner.
Kanttia 2
Kanttia 2 is an architecture agency and an industry disruptor. Their unique approach to architecture and design makes them a desired partner in the construction industry. Our goal has been to establish the company as an industry thought leader through steady content production, paid advertising, and website re-design.